BC Wildlife Federation
---
News Release: BC Wildlife Federation and Wild Sheep Society of BC Announce Partnership Agreement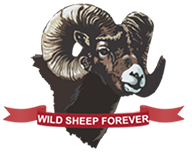 The BC Wildlife Federation (BCWF) and Wild Sheep Society of BC (WSSBC) are pleased to announce establishment of a formal working partnership agreement to support conservation of wild sheep in BC.
Under the terms of the new partnership, BCWF and WSSBC will work together in a number of ways, including the development of programs and initiatives that work to support wild sheep in BC and promoting the critical importance of conserving their populations. In addition, BCWF and WSSBC will join together in meetings with government and other non-profit organizations and stakeholders concerning issues critical to sustaining wild sheep in BC.
To read the full text of the news release, click here.
---
News Release: BC Wildlife Federation Announces Resident Priority Program
SURREY, BC - In response to mounting concerns over British Columbians' access to angling, hunting and outdoor recreation opportunities, the BC Wildlife Federation Board of Directors has established a Resident Priority Program.
"BCWF members and the general public are finding private gates on public roads, and experiencing reduced access to public resources, including fish and wildlife. These reductions are a result of government allocating public resources to private interests at the expense of British Columbians," said George Wilson, President of the BC Wildlife Federation.
The aim of the program is to ensure natural resources such as fish, wildlife, water, and crown land are managed in the public interest and maintain public access, except where there are public safety and/or environmental concerns.
To read the full text of the news release, click here.
---
BCWF Submits Written Evidence to National Energy Board (NEB) Regarding Trans Mountain Pipeline Expansion Project

The BC Wildlife Federation holds intervenor status in the National Energy Board's review of the Kinder Morgan Trans Mountain Pipeline Expansion Project, and submitted written evidence to the process at the end of May 2015.
To download BCWF's written evidence submission in its entirety, click on the following link:
BCWF Submission to NEB Review of the Trans Mountain Pipeline Expansion Project [PDF]
---
Support BCWF at Wholesale Sports Stores Across BC During the Month of July!
Support BCWF this July during Wholesale Sports Conservation Month at their stores across BC!
During the month of July, a special "Keepin' it Wild" decal will be available for donations of $2 or more at Wholesale Sports locations across BC, with all funds going directly back to BCWF conservation programs and initiatives.
The decal features the Wholesale Sports "Conservation Manifesto" on the back, which reads:
"I hunt, I fish, I camp – it's my reason for being. The wilderness is my life, and I do not take from it lightly. I guard against destruction and waste. I am vigilant in my duty as a steward, preserving the outdoors for future generations. I am proud of this responsibility. I am the wilderness, and the wilderness is me. I am KEEPIN' IT WILD."
Get your Keepin' it WILD! decal at Wholesale Sports in Langley, Kamloops, Kelowna, Nanaimo, and Prince George and support the BC Wildlife Federation!
Special Bonus - BCWF Members Receive a Discount in July!
In addition to the Keepin' it WILD! campaign, BCWF Members are eligible for a 5% discount on firearms, ammunition and electronics and a 10% discount on all other products in the store!
---
BCWF Statement on Video of Boaters Harassing Moose in Northern BC
A disturbing video was recently posted online showing an individual harassing a moose in northern BC by jumping on its back as it navigated a body of water.
The BC Wildlife Federation condemns this type of unacceptable behaviour in the strongest terms possible. In addition to being very disrespectful to the animal, the actions of the individuals depicted in the video constitute an offence under the Wildlife Act. BCWF is in full support of the ongoing investigation by the BC Conservation Officer Service to identify and charge the perpetrators.
Harassing wildlife in this manner could have resulted in the death of the moose either directly as a result of extreme stress, or indirectly through making the animal more vulnerable to predation. The actions taken by the individuals in the video were also extremely dangerous to themselves personally and could easily have ended in tragedy.
As BC's oldest and largest conservation organization, BCWF has the utmost respect and reverence for our province's wildlife. The behaviour displayed by the individuals in the video does not at all represent BCWF's 46,000 members, who are passionately committed to conserving and enhancing BC's fish, wildlife, and habitat. We look forward to a positive outcome to the BC Conservation Officer Service investigation and hope that those responsible for this act are brought to justice," said BCWF President George Wilson.
Anyone with information on this incident is encouraged to call the BC Conservation Officer Service at 1-877-952-7277.
---
Join Us at the Rockin' River Music Festival in Merritt this August Long Weekend
BCWF is excited to announce a new partnership with the Rockin' River Music Festival that will provide BCWF Members with a discount on tickets to this year's event! The 2015 Rockin' River Music Festival takes place July 30th to August 2nd, 2015 in Merritt, BC.
BCWF Members are able to purchase their tickets at the Early Bird Rates and save up to $50.00 per person. Get your tickets today - these special rates expire on July 1st, 2015!
To take advantage of this special offer, click the following link and use one of the promo codes below:
Pricing for BCWF Members:
4-Day General Admission - $179 ($30.00 savings)
PROMO CODE: BCWF2015General
4-Day Reserved Seating Admission $199 ($50.00 savings)
PROMO CODE: BCWF2015Reserved
4-Day Party Zone $239 ($20.00 savings)
PROMO CODE: BCWF2015PartyZone
Kids 12 and under are FREE in the General Admission area when accompanied by a ticket holding adult!
Simply click on the link for the ticket type you want to purchase and then enter the promo code at checkout to receive the discount.
If you have any issues, contact the Rockin' River hotline at 1-877-30RIVER.
---
Province of BC Extends ORV Registration Deadline to November 1st, 2015
The deadline for BC residents to register their ORV (Outdoor Recreational Vehicle) has been extended to November 1st, 2015, giving ORV owners an additional five months to complete the required process.
---
2015 BCWF Go Wild! Youth for Conservation Program
BCWF's Go Wild! Youth for Conservation Program is back for another year! Building on the success of our workshops held in 2013 and 2014, Go Wild! is returning this summer with events in Prince George and Mission, BC in late July and early August.
Go Wild! Youth for Conservation is a leadership workshop for youth ages 13 – 17 designed to introduce youth to fish & wildlife conservation, ecology, and sustainability, and strives to inspire an interest in environmental stewardship. Participants will leave with the skills and knowledge to become involved in conservation projects making a positive impact in their home community.
Click here for more information on BCWF's 2015 Go Wild! Program
---
BCWF Logo Gets a Fresh New Look
As you may have already noticed, the BCWF logo has recently undergone a refresh and is sporting a new more modern look!
BCWF started the process of updating the logo in the Spring of 2014, when we surveyed our membership, volunteers, and stakeholders about what they would like to see in a refreshed logo. After extensive discussions, many focus group sessions, and several tweaks, the end result is modern, eye-catching, and reflects the diverse landscapes of our province. We hope you like it!
---
Study Your Hunter Education Safety Course Online
BCWF is excited to announce that new and prospective hunters in BC can now study for their CORE exam online via the new Online Hunter Education Course offered in partnership with HUNTERcourse.com!
Students are able to learn everything they need to know to complete their CORE exam online through a series of modules featuring custom narration, animations, and interactive learning.
For more information on BC's new Online Hunter Education Course, click here.
For a free study guide and demo of the new application and to see what it is all about, click here.
---
2015 BCWF AGM & Convention: Board of Directors Election Results and Conservation Award Winners
Thank you to all the delegates, members, speakers, and guests that attended the 2015 BCWF AGM & Convention in Fernie, BC, April 23 to 25.
A special thanks to all the hardworking volunteers from the Fernie Rod & Gun Club lead by Mario Rocca and Kevin Marasco - without them the event would simply not have been possible.
Elections were held for the BCWF Board of Directors for 2015 - 2016, with the BCWF Executive continuing on in their roles for another year. This year's Board will be joined by several new faces, including Brian Hancock of Greenwood, BC, and Trevor Carruthers of Cranbrook, BC.
In addition, the 2014 BCWF Conservation Awards were presented at the Annual Awards Gala and Dinner on April 24th.
For a full list of election results and the winners of the 2014 BCWF Conservation Awards, click here.
---
The BC Wildlife Federation is British Columbia's largest and oldest conservation organization. Our 46,000 members are passionately committed to protecting, enhancing and promoting the wise use of the environment for the benefit of present and future generations. Our volunteers and donors give generously of their time and finances to support to a wide range of wildlife conservation programs and projects.